What People Say About "T'ai-Chi for Geniuses"

---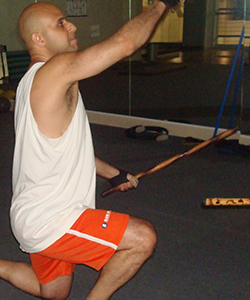 I took interest in Huan Yan Chen T'ai-Chi 3 years ago and have been practicing it on and off since. I do other martial arts as well. Martial arts have taken a bigger part of my life in recent years as I find them to be great as a cultural, social, combative and fitness outlet. As a full time Computer Project Engineer who works hours in and out of data centres and behind a PC, I tend to be quite health conscious too. Reading through Gene Burnett's book was unique in that without trying to teach you any particular style it demonstrated a clear perspective on how to learn the art. I believe there is something in this book for any level of practitioner from novice, to advanced, to instructor, and I highly recommend it. I say this because it defines a direction for everyone no matter what path they choose to take for it. It lets the practitioner to be their own coach and understand their own limitless capabilities both intellectually and spiritually in order to learn and progress in a truly wonderful art.
Kaveh Goodarzey
Computer engineer
Corydon, United Kingdom
---
I have been working through the last part of your book these past few days, finished tonight. I have been meaning to write you, but wanted to finish it off.
It really is a wonderful book. Well-written, insightful, inspiring and much more. It is the kind of taiji book that I am always looking for, and that I will be happy to recommend to others that train with me.
The more I read it the more I thought, it would be great to train with Gene and 'feel' some of these ideas you have shared. So hopefully our paths will cross before too long.
Once again, it is great book (go ahead ego, take a big bite), 'cause it is the transcendence of ego, or at least the intention of it, I feel, that allowed your wisdom and insight to be so gracefully shared. Well done.
Sana Shanti
T'ai-Chi Teacher
Canada
---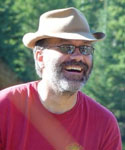 Gene Burnett is a talented musician and T'ai Chi Sifu in Ashland, Oregon he trained for many years with Sifu Andy Dale and was close to Sifu David Harris. I have known Gene for twenty years and have always been touched by his insight into what's behind the obvious and seeing essence in the mundane. "T'ai Chi for Geniuses" is a refreshing book on the practice of the Great Ultimate Boxing that awakens your inner genius and brings your creative mind into the process to make interesting the parts of the practice of anything that we would normally like to just skip over and get to the good stuff. By linking your genius to the building blocks, they become alive and a joy, to practice and brings beauty to the rest of our days. Sifu Burnett is assuring and takes the fear out of learning something new and does not insult, rather attaches your intelligence.

Thank You Gene for a tremendous book, I enjoy reading and sections of mine every day.
Steve Smith
Martial Arts Instructor
Walla Walla, WA
---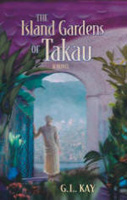 I've studied yang-style T'ai-Chi off and on for 30 years. There is genius in Burnett's distillation of the deepening levels of the practice and his grounded approach to practice itself. I heartily recommend this "Companion" for beginning and advanced students of T'ai Chi wishing to sustain and enrich their study.
G.L. Kay
Writer
Ashland, OR
---
This is not an instruction book with detailed tai chi history and photo sequences of techniques. No particular tai chi style is advocated over any other. Gene Burnett has significantly added to our understanding of tai chi by boldly asserting that our inner genius, our intuition, can guide us on the tai chi path for fitness and health. Burnett describes how to tune in to your self to discover your particular needs and then select a teacher who can best help you on your path. His biggest contribution is providing a host of well-described, interesting and useful tai chi drills and tips that will complement any tai chi form. This book should be added to your tai chi library.

Eric Soares

Professor Emeritus Cal State University, East Bay